As a recruitment agency on the National NHS framework, Golden Recruitment has been a major player in meeting the needs of NHS Hospital, Nursing homes, Care homes, Supported living, Mental health services, Prisons and Community Care by providing quality service within the UK. Golden Recruitment is fully committed to supporting and contributing to the Government's target by helping to reduce the level of spend within the NHS and meet the needs of patients, therefore providing quality care.
Services
We supply Nurses (RGN, RMN and Specialist Nurse), Healthcare Assistant, Mental Health Support Worker, Allied Health Professionals, Health Scientists, Social worker
We Supply To:
NHS Hospitals
Nursing Homes
Residential Homes
Respite Care
Private Hospitals
Prisons
Supported Living
We are able to cover for the Following, even at short notice:
Staff Sickness
Maternity Leave
Paternity Leave
Staff Holidays
Staff Vacancies
Adhoc basis
Seasonal Staff
 Our Specialism
Elderly
Children
Physical Disabilities
Learning Difficulties
Dementia
Terminal Illness
Brain Injury
Alzheimer's
Challenging Behaviour
Companionship
For clients willing to use our services, the steps are very easy. Please send us an email to info@goldenjobrecruitment.co.uk or give us a call on 03333448425, one of our consultants will be willing to meet your needs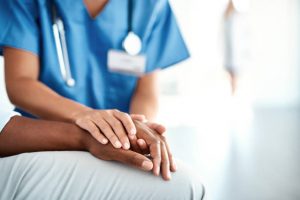 Latest News
View the latest GR blogs and keep up to date with the most recent industry updates by visiting our Blog section.